COP26 Forest of Hope
Climate Action believes Nature is the most important partner to work within tackling the climate emergency. That's why it is our mission to support Nature-based Solutions (NBS), such as Rewilding, both in the UK and internationally. From the greening of gardens, parks and cities right through to the large-scale rewilding of landscapes, a growing number of people, businesses and institutions are now realising that ecosystem restoration and regeneration is vital to the long-term health of our planet. At the beginning of 2021, the UN Decade on Ecosystem Restoration 2021-2030 was launched increasing the importance of NBS globally.
Climate Action is partnering with Bunloit Rewilding Ltd, founded by social entrepreneur and author Jeremy Leggett, to create a carbon-negative biodiversity-positive COP26 Forest of Hope on the Beldorney Estate, aiming to create an exemplar of what can be done at landscape-scale in fighting the climate and biodiversity crises. The planting and regeneration on the Beldorney Estate will be managed by Bunloit Rewilding, aiming to create a nature reserve and eco-enterprise hub that will be an inspiring long-lived legacy project of COP26.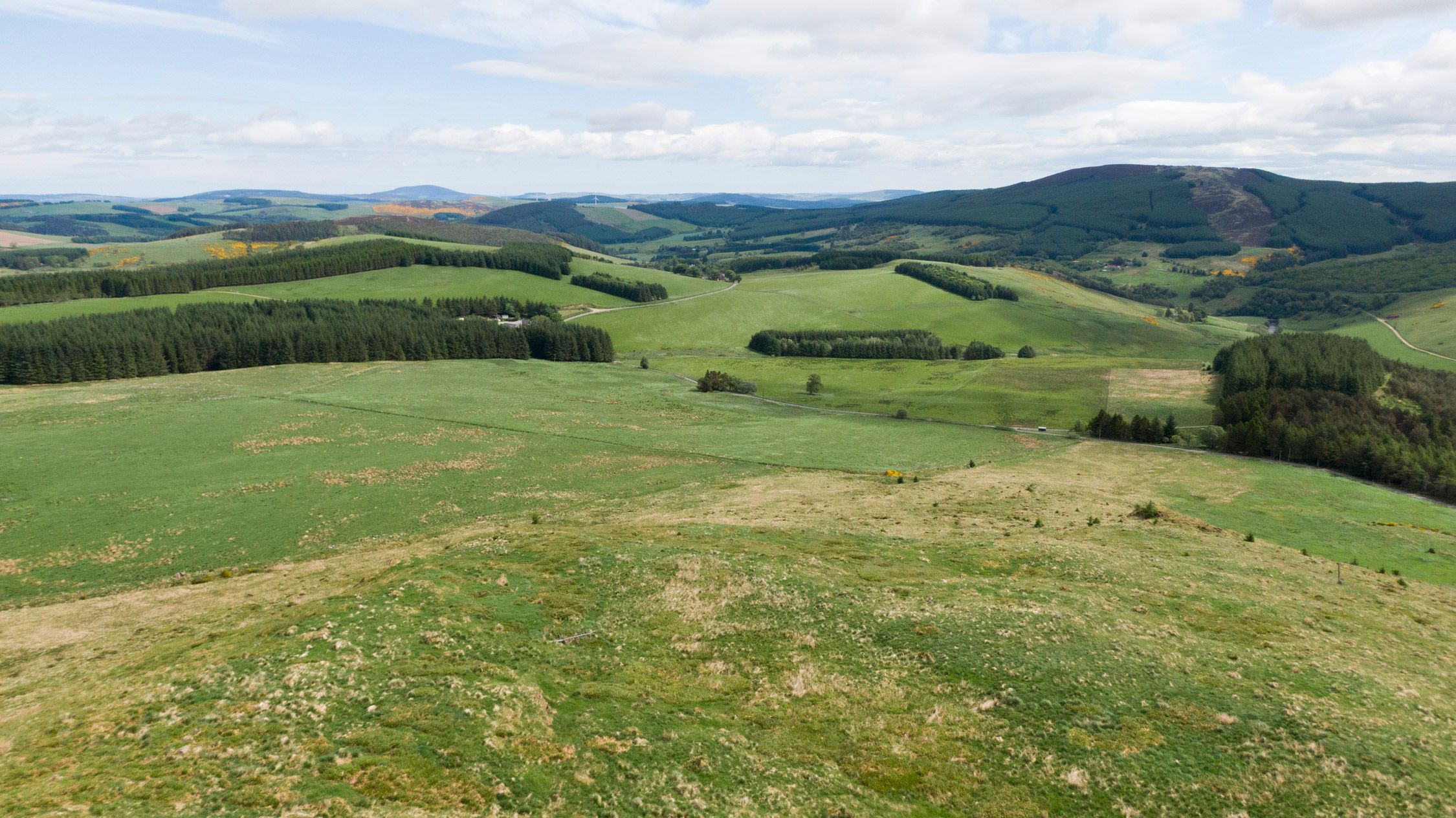 Beldorney (above) is comprised of over-grazed pasture and a selection of coniferous plantations – a perfect site to implement the land management model being developed at Bunloit, acting as a blank page for rewilding efforts.